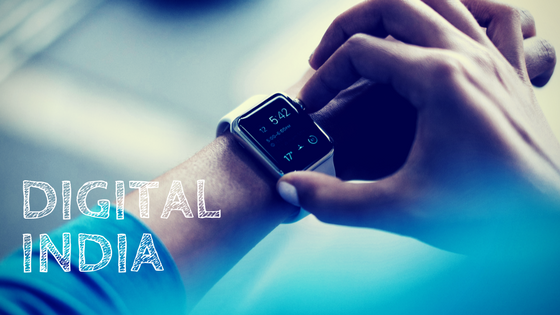 The main objective to launch Digital India campaign is universal access to mobile connectivity, provide broadband highways, public internet access programme, e-Kranti – Electronic delivery of services, Information for all, Electronics manufacturing: Target net zero imports, Reforming government through technology and IT for jobs and early harvest programme. Governments around the world are engaged in providing healthcare and education facilities to citizens, at many levels. The use of digital technologies for providing and assisting with healthcare and education are growing. These facilities are a strong presence in many countries. Issues of research pertaining to the access, quality, regulation, evaluation of these services, amongst many others. There are many challenges to providing these services and these constitute an active area of research. The vision to launch Digital India is centred on three main areas:
1. Digital Infrastructure.
2. Governance & Services on demand.
3. Digital empowerment of citizens.
The Indian government has developed a mobile app named Swachh Bharat Mission (SBM) to achieve the goals of Swachh Bharat Mission fast and transparently. Secondly, The ORS (open registration system) system introduce the concept of e Hospital. People can easily do online registration, pay doctor's fees, book appointment, online diagnostic reports and blood availability status online. Thirdly, The Digital Locker System is to minimize the use of physical documents and to reduce the use of paper, which indirectly indicates to save trees and enable people to share e-documents across different departments So, the worldwide application and importance of digital India can be seen. A lot of development has been observed in the hardware sector. It has contributed significantly to India's GDP. Now it's high time for the software section. Whether it is about e-commerce or various application development, IT firms can support the campaign greatly. It can bring ease to life and support to the system. The digital revolution in the country and the boost to the development of software will provide transparent and efficient governance. Along with this, it will act as the bridge for the rich-poor divide. The Digital India campaign will help to make India better. It is a dream project of Indian government and it is said that it will also generate millions of jobs and will make Indian IT companies more strong and productive.