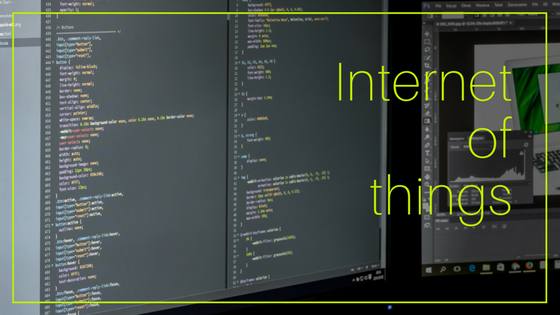 The Internet of Things is the interconnection of physical devices, home appliances and other everyday objects via the Internet allowing them to communicate with each other. The connected devices are basically computing devices embedded with software, electronic circuits, sensors which enables these devices to exchange data over the Internet. Today, the world is moving towards the idea of making all the devices used in our day to day life 'Internet Enabled'. For Example, your Mobile Phones, Tablets, Laptops are all Internet-enabled. They are also known as 'Smart Devices' because they are able to connect and exchange data with other devices on the Internet. Moreover, the household devices such as Fridge, TV, AC, Fans, Tube lights -they all will be Internet-enabled in future so they will be able to communicate/or send data to other smart devices connected to the Internet. Nowadays smart TV'S, smart Fridge is available in the market, they all are the part of IoT. In future, there will be some more devices which will be the part of IoT. If we make a device Internet-enabled, we also have to build Apps for that device as per the requirement which can solve user problems. For example, you go to a shopping mart and you don't know what items are there in your fridge if you have a smart Fridge, then your smart fridge can communicate with
you through your mobile phone. On your mobile phone, you are able to see what items are available in the fridge.
Another example of smart devices includes Smart doors and windows at your home. In case, you forgot to close your balcony windows or door while moving out of your house, then the sensors integrated with smart windows will automatically sense that if there is no movement inside the house, then the windows will automatically be closed and you will get information on your phone about this and the procedure to open them. So, that is the power of smart devices or Internet-enabled devices or collectively Internet of Things.