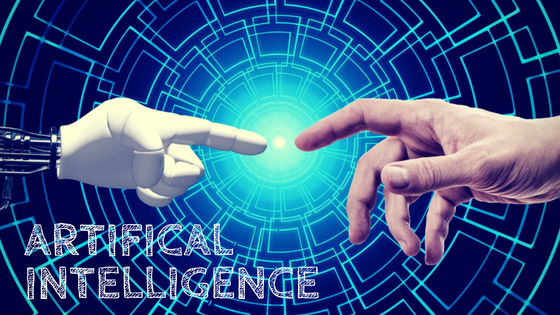 Artificial Intelligence & Deep Learning
Artificial Intelligence & Deep Learning will radically change the way we work and live. Deep learning is the most advanced stage of a technology.Deep Learning has been the most researched and talked about topic in data science recently. And it deserves the attention it gets, as some of the recent breakthroughs in data science are emanating from deep learning. It's predicted that many deep learning applications will affect your life in the near future. Actually, I think they are already making an impact…Deep Learning has also known as data structured learning and it is a part of machine learning concerned with algorithms inspired by the structure and function of the brain called artificial neural networks. Learning from Demonstration (LFD), where a robot learns a control policy from analyzing demonstration of the policy performed by an algorithmic or human supervisor. "For example, to teach a robot make a bed, a human would teleoperate a robot to perform the task to provide examples. The robot then learns a control policy, mapping from images/states to actions which we hope will generalize to states that were not encountered during training. Here are some examples where artificial intelligence, deep learning is used in day to day life.
Using anonymized location data from smartphones, Google Maps can analyze the speed of movement of traffic at any given time,Ridesharing Apps Like Uber and Lyft, Commercial Flights Use an AI Autopilot, Spam Filters, Smart Email Categorization, Robo-readers, Mobile Check Deposits and Fraud Prevention in Banking, Voice-to-Text,Smart Personal Assistants(Alexa, an AI-powered personal assistant, Echo (and later, Dot) smart speakers)
Watsonis a great example to show what an artificial agent can achieve. You may have heard the story of Watson beating humans at a Question and Answering game. Although Watson uses an ensemble of many techniques for working, deep learning still is a core part of its learning process, especially in natural language processing. Here we would use one of the many applications of Watson, to build a conversation service, like the chatbot. A chatbot is an agent that respond as humans do on common questions. It can be an excellent point of contact to customers and respond to them in a timely manner.