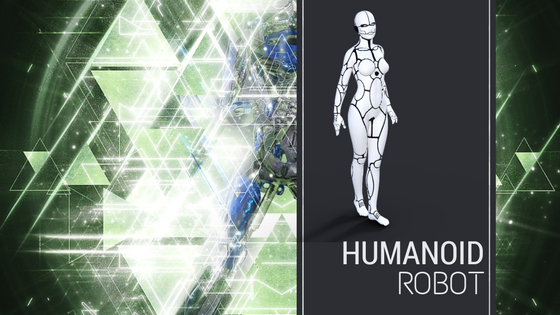 Today's world is dependent on the machine and we people want to make our life easy day by day. As a human, we want to do our work fastly and accurately but at the same time, we want it to be easy that is possible if some machine can do our work.The main researchers are not working on making a robot but they want to create a humanoid robot.
These humanoid robots can think and work like a human that can perform their mundane task, our aim is to develop robots which support humans in the field of healthcare and industry during their life and we are also trying to develop the robot which understands and follow our instruction and behave also like the human with all emotions, so that particular attention has been posted to the problem of human-computer interaction. These robots can be a great help for the assistance fields such as reception-desk administrators and automotive manufacturing line workers.
A lot of Impressive results have been also attained by different corporations that were able to make self-contained humanoid robots with two arms and two legs, able to walk, to turn while walking, to climb up and down stairs. The enhancements were made to these robots with the help of different studies on human-robot interaction, on human-like movements and behaviour and on brain mechanics of human cognition and sensory-motor learning. Human cognition is a field of study which is focused on how humans learn from the sensory information in order to acquire perceptual and motor skills.
The architecture of robot is designed according to the human body, the way hand can grasp things pick or throw things. The hands' Index and middle finger are equipped with active DOF respectively in the MP and in the PIP joints.
The thumb movements are accomplished with two active DOF in the MP joint and one driven passive DOF in the IP joint. This configuration will permit to oppose the thumb to each finger. The facial gesture of a robot is designed using MEP tracking system. Mechanical, Electrical and Plumbing (MEP) works constitute a large portion of construction costs and thus need to be appropriately tracked.
Humanoid robots are also becoming increasingly popular as entertainers. A female robot, named Ursula sings, plays music, dances and talks to her audiences at Universal Studios.Several Disney theme park shows the utilization of these humanoid robots that look, move and speak much like human beings. Although these robots look realistic, they have no cognition or physical autonomy. Humanoid robots, especially those with artificial intelligence algorithms could be useful for future dangerous and/or distant space exploration mission, without having the need to turn back around again and return to Earth once the mission is completed.
Another famous humanoid robot Sophia developed by Hong Kong-based company Robotics.For the vision Sophia's eyes are combined with cameras and computer algorithms that allow her to see. She can play close attention to faces, uphold eye contact, and identify individuals.She is able to process speech and have conversations using Alphabet's Google Chrome voice recognition technology and other tools. The AI programs are used for analysing and extracting data that allows her to increase in mental capacity for future.