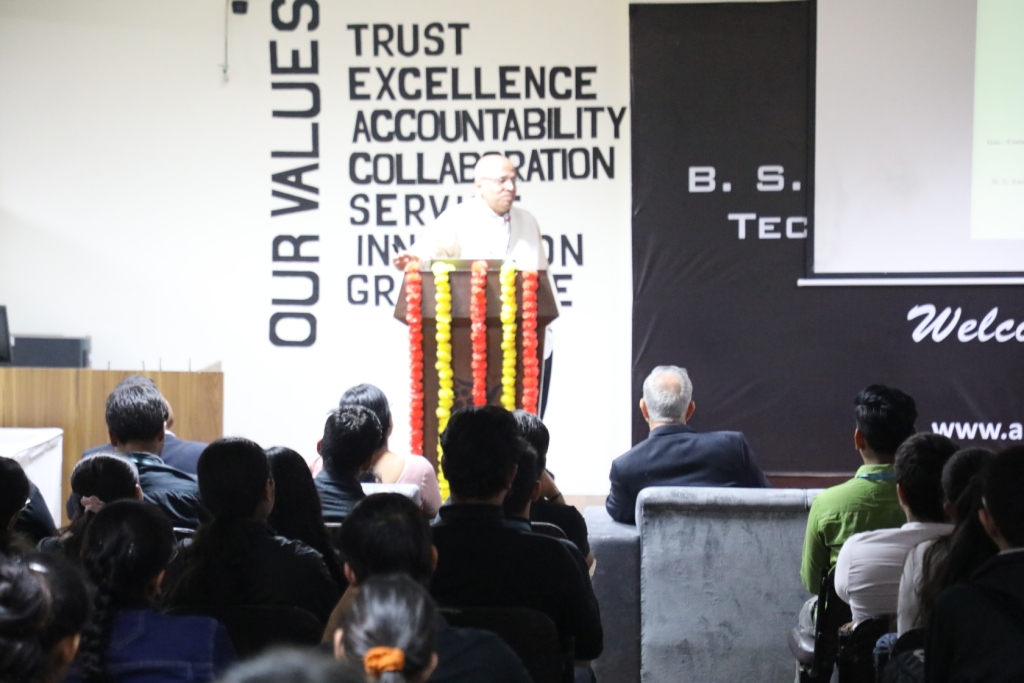 Expert Talk by Prof. (Dr.) Umesh V. Banakar
We at the B.S. Anangpuria Institute of Technology & Management firmly believe that while books have their own role to play in knowledge impartation, it is the real-life experiences that matter a lot. This is the reason why we consistently provide our students with interaction opportunities with industry professionals and experts. One such expert talk was recently organizedon February 22, 2023, for our CSE/IT 4th semester, BBA (II) RM, FSB 4th&6th semester, and MBA 2nd& 4thsemester students. It was organized as a part of our Innovation Council Activity.
The talk was delivered by Prof. (Dr.) Umesh V. Banakar,President of Banakar Consulting Services, and was primarily about intellectual property rights. He explained to students the end-to-end procedure of applying for an IPR. He described how a scientist can apply for and earn patents,and quoted a number of real-life examples for better understanding of students.